A Study of the Genus Chrotogonus Audinet-Serville, 1839 (Orthoptera: Acridoidea: Pyrgomorphidae). V: A Revisional Monograph of the Chrotogonini. VI. The History and Biogeography of the Chrotogonini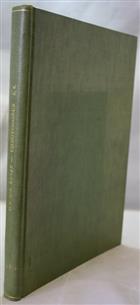 Description:
Publicacoes Culturais da Companhia de Diamantes de Angola, No. 43
Condition
Good library copy bound in cloth. With usual stamps and labels. Good.
You may also like...