Crossbill Guide: The Nature Guide to the Coto Donana and surrounding coastal lowlands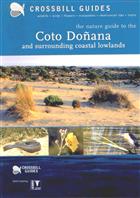 Description:
Crossbill Guides Vol. 2. Wildlife, birds, flowers, ecosystems, observation tips, trails. A guide to the natural history of this natural marshland area south of Seville, Spain
Condition
Fine.
Other titles from the series : Crossbill Guides
You may also like...