Escorpioes sul-Americanos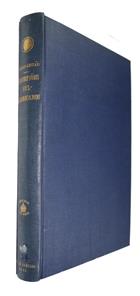 Publisher : Imprensa Nacional
Published In : Rio de Janeiro
Illustrations : 3 maps (2 col), 182 text figs
Description:
Arquivos do Museu Nacional. Vol. XL. Text Portuguese. A substantial monograph on the scorpions of South America, with descriptions of 207 species, several described here for the first time.
Condition
4to, well bound in buckram, orig. wrappers retained. Ex-lib.: from an institutional library, with ink stamps to title and final page of text only.
You may also like...