Honeybee Ecology: Study of Adaptation in Social Life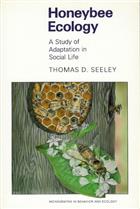 Description:
The book presents honeybees as a model system for investigating advanced social life among insects from an evolutionary perspective.
Condition
Vg. Original printing (not the print on demand edition).
Other titles from the series : Monographs in Behavior and Ecology
Other titles from the collection : Michael Archer's Library
You may also like...