Journal Kept by David Douglas during his Travels in North America 1823-1827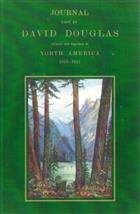 Description:
'Together with a particular description of thirty-three species of American Oaks and eighteen species of Pinus. With Appendices containing A List of the Plants introduced by Douglas and an Account of his Death in 1834'. Reprint, first published by the Royal Horticultural Society, 1914.
Condition
Fine.
Other titles from the collection : Prof Jim Green
You may also like...