Land Mammals of New Guinea, Celebes and Adjacent Islands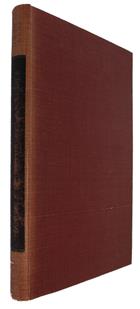 Description:
Introduction states 'The area covered by this work includes the Solomon Islands, Bismarck Archipelago, Louisiade Archipelago, New Guinea and the adjacent islands, including all those to the west as far as Lombok and Celebes'.
Condition
Cloth, foxing to endpapers, spine lettering faded. Good.
Other titles from the collection : Prof. A.J. Cave's Library
You may also like...