Manual of Microchemical Analysis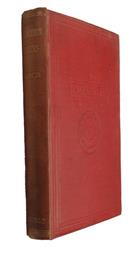 Description:
With an introductory chapter by Prof. J.W. Judd.
Condition
8vo, orig. cloth, some wear, spine faded. Good. With bookplate of the Herbert Lister Bowman Library, Laboratory of Mineralogy, University of Oxford. Pencil signature of T.V. Barker (1881-1931), British crystallographer; demonstrator in mineralogy and research fellow of Brasenose College, Oxford.
You may also like...