Reedbed Management for Commercial and Wildlife Interests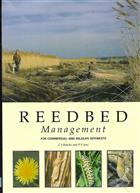 Description:
Describes the importance of reedbeds for wildlife and people, concentrating on the practical aspects of management. It deals with reedbeds as a commercial resource, their industrial uses, and conservation value. Chapters cover creation, management, rehabilitation, and case studies
Condition
Vg.
You may also like...