Shorebirds of the Pacific Northwest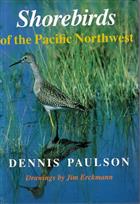 Description:
Covers the area from southern British Columbia - from the latitude of the north tip of Vancouver Island - through Washington, Oregon, Idaho, and western Montana. Provides details and photographs of 61 documented and 18 potential shorebird species.
Condition
Vg in d/w (spine slightly faded).
You may also like...