Three Years Wanderings in the Northern Provinces of China: Including a Visit to the Tea, Silk, and Cotton Countries; with an Account of the Agriculture and Horticulture of the Chinese, New Plants, Etc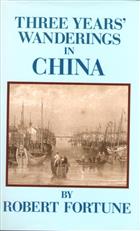 Description:
First published by John Murray, 1847.
Condition
Vg in d/w
Other titles from the collection : The Library of W.G. Tremewan
You may also like...