World Butterflies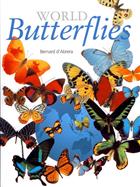 Description:
A popular and easy guide to the identification of the Butterflies (Papilionoidea) at least to genus level. The 6,400 colour photos illustrate at least one species for most known genera. 60% natural size. Brief text gives number of species in the genus and distribution of the species illustrated. The plates are reproduced from the author's "Concise Atlas of Butterflies of the World" (2001)
Condition
As new.
Other titles from the collection : Ken Smith
You may also like...