A Guide to finding Grassland Fungi in Berkshire, Buckinghamshire and Oxfordshire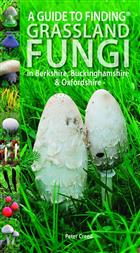 Description:
Describes over 100 species of grassland and heathland fungi found in Berks, Bucks & Oxon. The brightly coloured waxcaps and other grassland specialists such as spindles, pinkgills and earthtongues are featured.
Other titles from the series : Guide to Finding Series
Click to view all titles in this series...

You may also like...