A Natural History of the Ground Beetles (Coleoptera: Carabidae) of America north of Mexico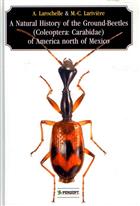 Description:
A summary of the natural history of the Carabidae of North America. For each taxon: ecology, biology, dispersal power, collecting techniques, references. Bibliography
Other titles from the series : Series Faunistica
You may also like...