Among the Trees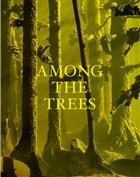 Description:
This book brings together 38 international artists whose work explores our relationships with trees and forests. Beginning with pioneering works from the late 1960s - a decade that saw the emergence of the modern environmental movement - Among the Trees surveys a remarkably expansive artistic terrain.
It invites us to consider trees as symbols and living organisms that have shaped human civilisation, and to celebrate their enduring resonance as a source of inspiration for some of the most compelling artists of our time.
The fully illustrated catalogue includes a curatorial overview by Hayward Gallery Director Ralph Rugoff, an essay by writer and critic Jeffrey Kastner, an illustrated history of the tree as a symbol by philosopher Matteo Pasquinelli and individual texts on each of the 38 featured artists.
Artists include: Robert Adams, Eija-Liisa Ahtila, Yto Barrada, Johanna Calle, Gillian Carnegie, Tacita Dean, Peter Doig, Jimmie Durham, Kirsten Everberg, Anya Gallaccio, Simryn Gill, Rodney Graham, Shi Guowei, Hugh Hayden, Eva Jospin, Kazuo Kadonaga, William Kentridge, Toba Khedoori, Luisa Lambri, Myoung Ho Lee, Zoe Leonard, Robert Longo, Sally Mann, Steve McQueen, Jean-Luc Mylayne, Mariele Neudecker, Virginia Overton, Roxy Paine, Giuseppe Penone, Abel Rodríguez, Ugo Rondinone, George Shaw, Robert Smithson, Jennifer Steinkamp, Thomas Struth, Rachel Sussman, Pascale Marthine Tayou, Jeff Wall.
You may also like...