Anatomy of Fishes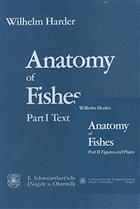 Publisher : Schweizerbart
Illustrations : 338 figures, 14 tables, 13 plates
Description:
2nd completely revised and enlarged edition of Anatomie der Fische (1964) - Translated by Stephen Sokoloff.
The literature in the field of fish anatomy and morphology has grown enormously since this book first appeard. Since this edition, unlike the previous version, does not form a part of the Handbook of the Inland Fishery of Middle Europe, it was necessary to devote more attention to non-European and marine species, and in addition, knowledge of the structure of the fish body and its function has greatly increased since the first edition was published.
You may also like...