Animal Camouflage: Mechanisms and Function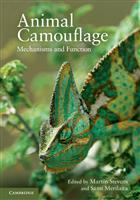 Description:
Synthesises the current state of play in camouflage research and understanding. Introduces the different types of camouflage and how they work, including background matching, disruptive coloration and obliterative shading. Demonstrates the methodologies used to study them and discusses how camouflage relates to other subjects, particularly with regard to what it can tell us about visual perception
You may also like...