Atlas of the Seed and Leaf Beetles of Britain and Ireland (Coleoptera: Bruchidae, Chrysomelidae, Megalopodidae and Orsodacnidae)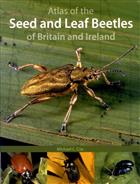 Description:
Maps the distribution of the 15 species of seed beetle (Bruchids) and 216 species of leaf beetle (Chrysomelids) found in Britain and Ireland. Species accounts: habitat, world distribution, host plants, life cycles, with information on parasitoids, parasites and predators. Overview of classification and biology; chapters on collecting adults, studying larvae and pupae, adult behaviour, feeding ecology
You may also like...