Bee Tiger: The Death's Head Hawk-moth through the Looking-glass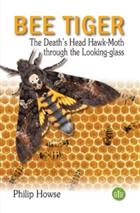 Description:
Philip Howse, an expert on mimicry, takes us on a tour de force of the biology and rich folk lore of this intriguing insect. This hawk-moth appears to feature a human skull on its thorax, and with its yellow and black stalks like a tiger bee-hives to get to the honey.
You may also like...