Boletus s.l. Fungi Europaei 2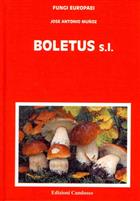 Description:
Spanish/English/Italian keys.
Includes Europaean families of the order Boletales, such as Strobilomycetaceae, Gyroporaceae, Gyrodontaceae, Suillaceae and Boletaceae (excl. Xerocomus, which is covered in vol. 8). 110 taxa are included (the majority of the European taxa)
Other titles from the series : Fungi Europaei
You may also like...