British Butterflies ID: an identification guide to our Breeding Butterflies (DVD)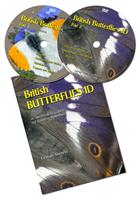 Description:
This identification guide describes all the resident species of butterflies on mailand Britain and Ireland, and a few regular migrant species which breed here are also included - 58 in total. Life cycles are described and comparisons made with similar species. Will be of interest to beginners and experienced enthusiasts alike. Running time 3hr 28mins (2 discs).
DVD (region ALL).
Related Titles

You may also like...