British Moths and Butterflies: A photographic guide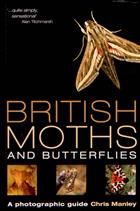 Description:
2009 reprint. New photographic guide to Britain's moths and butterflies, including all of the 800 or so macro-moths and butterflies, all vagrants, and many of the micros, along with some 300 types of caterpillars. Text provides information on identification, size and larval food plant
You may also like...