Danmarks Svampeatlas 2009-2013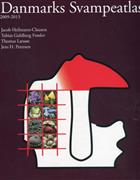 Description:
Text Danish with English captions to the distribution maps and an 11-page English summary. A distribution atlas of the fungi found in Denmark, based on records from hundreds of active fungi collectors between 2009 and 2013. Provides distribution patterns, host selection, ecology and phenology for some of the 3000+ species of Basidomycetes.
You may also like...