Dragonflies & Damselflies of the West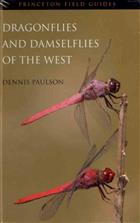 Description:
Illustrated field guide to all 348 species of dragonflies and damselflies in western North America with full-colour photographs and a distribution map. Structural features are also illustrated. Information on size, distribution, flight season, similar species, habitat, and natural history
Other titles from the series : Princeton Field Guides
You may also like...