Dragonflies of North America (Revised Edition)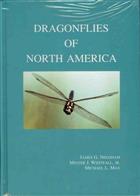 Description:
Revision of the classic "Manual of Dragonflies of North America" by Needham and Westfall (1955). Numerous additions and corrections, giving a revised total of 347 species of North American Dragonflies (Anisoptera), including all known species from Alaska to Northern Mexico and the Greater Antilles. Keys to all adults and known larvae allow identification of these important aquatic insects. The text is completely revised by Westfall and May, with added figures for all newly discovered species. Numerous illustrations are included, plus new colour paintings for some groups and photographs taken from nature for many more. The book includes an updated checklist to all species, a bibliography, glossary and index
You may also like...