Marine Environments: Diversity, Threats and Conservation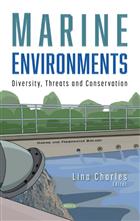 Description:
Marine Environments: Diversity, Threats and Conservation presents important challenges and advances in the field of marine bioindicators in recent years, which could be relevant for integrative monitoring purposes and the development of new approaches and technologies in marine pollution monitoring.
The authors describe history of the development of organophosphorus pesticides, their behavior, currents concentrations in marine environments, and effects on marine biota. The environmental behavior of organochlorine pesticides is reviewed, along with their effects on biota in global marine coastal environments, noting that these compounds are still detectable and potentially harmful.
In one study, stranded cetaceans and Pacific cods are used as indicator species to compare the contamination levels of radiocesium in three seas shortly after the Fukushima Daiichi Nuclear Power Plant Accident in 2011.
A comparison between different extraction and detection techniques used for the determination of organic and inorganic pollutants in environmental matrices such as biota, water, and sediment is investigated. Additionally, the authors address the influence of plastic pollution on marine environments through continental water bodies.
The potential application of the UV/persulfate process for the degradation of emerging organic pollutants in seawater is discussed, using chlorazol black as a substrate model. The implications of atmospheric transport in the circulation of organochlorine pesticides are considered, presenting the relevance of atmospheric deposition to the oceans as a key process that affects marine environments.
The penultimate chapter assesses the health of Black Sea fish species belonging to different ecological groups. In particular, the hystopathological and biochemical biomarkers of the blood, spleen and liver are studied.
In closing, the authors propose a Containerized Marine Knowledge System by means of IoT-Cloud and LoRaWAN to improve marine environment monitoring.
You may also like...