Orthoptera Acridoidea: Gomphoceridae and Acrididae Fauna Sinica Insecta 32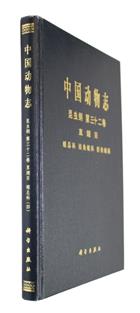 Description:
Text Chinese with English abstracts. The book deals with two families: Gomphoceridae and Acrididae, including 9 subfamilies, 36 genera and 130 species (subspecies). The diagnosis and distribution of all species are given
Other titles from the series : Fauna Sinica Insecta
You may also like...