Papillons de montagnes et de collines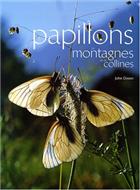 Description:
Text French. Fine photographs taken by the author of more than 180 European species in their natural habitats. This is not a scientific treatise, or an identification guide, where all the species are shown with their defining characters, but presents photographs of butterfiles taken in the field. The first section summarises the daily activities of butterflies, feeding, courtship, mating and roosting; the second part is concernced with butterfly evolution; the third part shows individuals from all the European butterfly families.
You may also like...