Physiological Systems in Insects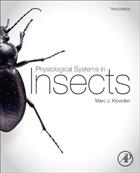 Description:
3rd edition. Describes the contributions of molecular biology, neuroendocrinology, biochemistry, and genetics in our understanding of insects. All chapters updated, with major revisions to those covering the swiftly evolving areas of endocrinology, developmental and behavioural biology, and the central nervous system. Includes the latest research and organised according to insect physiological functions, this book covers foundational research as well as recent information that has influenced our understanding of the patterns and processes of insects.
You may also like...