Regaining Life's Winding Trail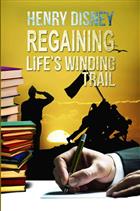 Description:
Dr Henry Disney's Regaining Life's Winding Tail is, in the author's own words, 'a rambling set of anecdotes and poetic reflections on (his) unusual life'. He begins life as a shy child relishing in nature's gifts. After a successful stint in the army, Disney pursues his love of natural history to become a research entomologist. His work takes him to places around the world, young family and loving wife in tow. He becomes a respected and accomplished scientist with a vast number of publications. He undertakes his work with such zeal that he surely earns the title 'the king of scuttle flies'. Where others fail, Disney's scientific knowledge and strong faith live harmoniously side by side. Disney's use of poetry and the collection of his poems included in this autobiographical musing bridge the supposed gulf between science and the arts.
You may also like...