Taxonomic concepts in the Ascidae, with a modified setal nomenclature for the Idiosoma of the Gamasina (Acarina: Mesostigmata)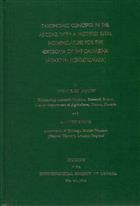 Description:
Memoirs of the Entomological Society of Canada No. 47.
Condition
Vg. From the library of Keith Hyatt (d. 2021), acarologist at the Natural History Museum, with his name to endpaper.
Other titles from the collection : Keith Hyatt
You may also like...