The Bumblebees of Essex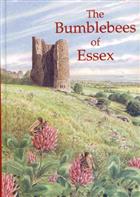 Description:
Identification keys for all species found in southern England. National and local status summaries, plus detailed Essex distribution maps. Chapters on natural history, ecology, relation of bumblebees to man.
Other titles from the series : Nature of Essex
Click to view all titles in this series...

Benton, T.; Dobson, J.
Price £30.00

You may also like...