The Discovery of Evolution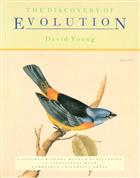 Description:
Using an historical narrative of discovery, covering 300 years of development, from the work of the early naturalists to the modern synthesis of evolutionary theory, the author explains the theory of evolution.
Condition
Bump to head of spine. Vg.
Other titles from the collection : Library of Pamela Gilbert
You may also like...