The Golden Oriole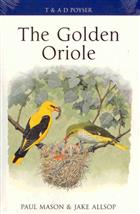 Description:
This Poyser monograph looks in detail at the biology of this spectacular species, with sections on breeding biology, feeding ecology, evolution, population dynamics, mimicry, migration and conservation, as well as a discussion of the biology of other species in the genus. The fascinating history of the bird's distribution is also covered based on the authors' first-hand experience of the battle to help the species retain a toehold in Britain The Golden Oriole is a much-admired bird, sought by serious and casual birders alike for the beauty of its plumage and song, as well as for its rarity. By bringing the biology of this elusive species to light, this book will prove a popular addition to the Poyser list
Other titles from the series : Poyser Monographs
You may also like...