The Myxomycetes of Britain and Ireland: An Identification Handbook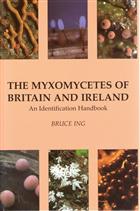 Description:
Enlarged edition with a new 20-page supplement including new species, together with 54 col photos.
A guide to the British species, including keys, descriptions, and illustrations showing the diagnostic features. Introductory chapters on life history, structure, ecology and distribution, collecting, techniques, and preservation.
You may also like...