Voyage of Discovery: George Deacon 70th Anniversary Volume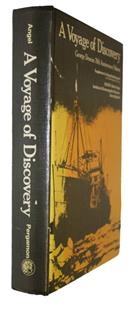 Description:
Supplement to Deep-Sea Research and Oceanographic Abstracts. A festschrift in honour of George Deacon's 70th birthday, 21st March 1976. Sir George Edward Raven Deacon (1906 –1984) was considered 'the doyen of British oceanography'. This celebratory volume includes papers on history, physical oceanography, biology, engineering and geophysics, by leading oceanographers of the day.
Condition
Vg. Small abrasion to front board. Author's signature to endpaper.
You may also like...