A Beginner's Guide to Dragonflies & Damselflies of Britain & Ireland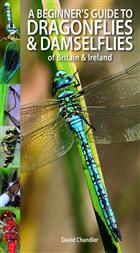 Description:
This book helps you take your first steps with the dragonflies and damselflies of Britain and Ireland. It focuses on 22 species that can be easy to see, but also includes information on 25 other species. With minimal jargon!
You may also like...