A Guide to Finding Birds in Odessa Region, Ukraine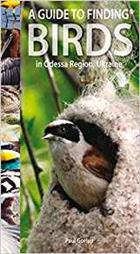 Description:
This attractive and user-friendly guide provides an introduction to some of the best wildlife sites in the Odessa region and the bird species to be found there. It covers the amazing Danube delta (a fifth of which is in Ukraine), the extensive Black Sea coastal lagoons, wide rolling steppes, and the southern fringes of the Boreal forest, all of which occur in Odessa. A checklist of over 220 of the most regularly occurring birds is also provided, along with background information about the region and some other features of interest worth a visit.
You may also like...