A Manual of the Land and Fresh-Water Shells of the British Isles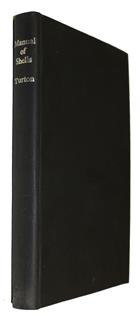 Description:
Arranged according to the more modern systems of classification; and described from perfect specimens in the author's cabinet: with coloured plates of every species. 1st edition.
Freeman, 3779.
Condition
Sm. 8vo, rebound in modern cloth, new endpapers. Skilfully and delicately drawn molluscs in soft pencil to some of the plates.
You may also like...