Abeilles d'Europe. Hyménoptères d'Europe 1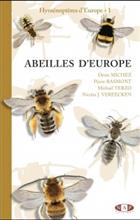 Description:
French edition (An English edition is also available).
Ce guide constitue une synthèse des connaissances sur les abeilles sauvages d'Europe et des régions limitrophes. Cette diversité se décline en plus de 2000 espèces réparties en 77 genres sur tout le territoire couvert par cet ouvrage.
Un guide de référence complet, accessible aux non-spécialistes, à emporter partout pour découvrir l'étonnante diversité de ces pollinisateurs indispensables !
Other titles from the series : Hymenoptera of Europe
You may also like...