Symphytes d'Europe: Hyménoptères d'Europe 2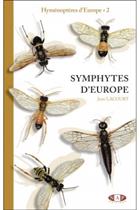 Description:
Text French. Deuxième volume dans la collection des Hyménoptères d'Europe qui comprendra au total 6 volumes. Le présent ouvrage traite des Symphytes d'Europe et d'Afrique du Nord, ce qui représente un peu plus de 1400 espèces, réparties dans 13 familles et 180 genres, dans la classification utilisée ici. Leur identification par clés dichotomiques est facilitée par l'insertion dans le texte de 196 planches de figures comportant 2250 dessins qui illustrent les caractères morphologiques externes utilisés dans les clés. En plus de ces dessins, 78 planches de photos, comportant près de 850 clichés de larves et d'imagos dans le milieu naturel ou épinglés, permettent d'avoir une vision d'ensemble de la diversité des Symphytes. Pour chaque espèce sont indiquées, la ou les plantes-hôtes, la répartition géographique mondiale et la taille.
An English edition is also available.
Other titles from the series : Hymenoptera of Europe
You may also like...