Algal Ecology: Freshwater Benthic Ecosystems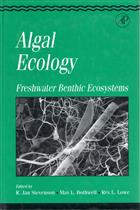 Description:
Algae are an important component of aquatic benthic ecosystems because they reflect the health of their environment through their density, abundance, and diversity. This comprehensive and authoritative text has been prepared by leading authorities in the field and includes a comprehensive treatment of the functions of benthic algae as well as the factors that affect these important aquatic organisms.
Condition
Fine. Owner's name to endpapers.
Other titles from the collection : Prof Jim Green
You may also like...