Amber Palaeobiology: Research trends and perspectives for the 21st century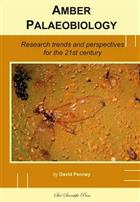 Description:
Fossils in amber provide a unique insight into the evolutionary history of arthropods. This book focuses on what can be done with the data provided by these fossils. Provides an appreciation of recent discoveries and also some of the difficulties involved in the study of amber fossils.
You may also like...