Amphibiens d'Afrique centrale et d'Angola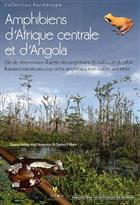 Description:
Text French with bilingual key French/English to the amphibians of Gabon and Mbini. First guide to the amphibians of this vast area of central Africa. Habitat descriptions, complete list of species, biology, ecology, illustrated key.
Other titles from the series : Collection Parthenope
You may also like...