Les Papillons de la Reunion et leurs chenilles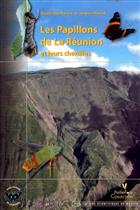 Description:
Text French. Covers all 32 butterflies and approx. 200 species of moths found on the island of Reunion. Attractively and abundantly illustrated with colour photos. Information on larval development, host plants and distribution (worldwide, Indian Ocean and Reunion)
Other titles from the series : Collection Parthenope
You may also like...