Birds of China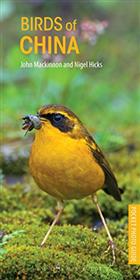 Description:
Compact, easy-to-use format: the ideal pocket-sized guide to 252 bird species found in China. Authoritative text including key facts about identification, behaviour, distribution and diet.
Other titles from the series : Pocket Photo Guide
Click to view all titles in this series...
You may also like...