British Sawflies: A key to the adults of genera occuring in Britain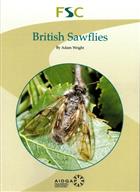 Description:
Keys to the adults of the 109 genera of sawflies occurring in Britain. Sections on life history, ecology, collecting and morphology. Reprint (first published 1990).
Other titles from the series : AIDGAP GUIDES
You may also like...