Darwin's Lost World: The Hidden History of Animal Life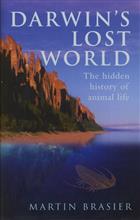 Description:
This book concerns another of Darwin's Dilemmas, and the efforts of modern palaeontologists to solve it. What puzzled Darwin is that the most very ancient rocks, before the Cambrian, seemed to be barren, when he would expect them to be teeming with life. Darwin speculated that this was probably because the fossils had not been found yet.
You may also like...