Ecological Strategies of Aquatic Insects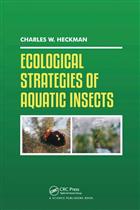 Description:
This book recounts the habits of many interesting and unusual exceptions to the rule that insects are typically terrestrial forms of life. It examines the different ways that groups of species have developed modes of existence in or on the surface of water, and gives reasons why the gross morphology of insects is not favorable for life in or near bodies of water, such as wings that fail to function after coming into contact with water, rendering them useless.
You may also like...