Ecological Studies on the Criteria of Habitat Selection of the Zygaenidae (Insecta, Lepidoptera) of the Rhineland - with special regard to the fauna of dry grasslands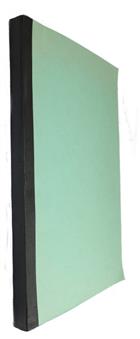 Description:
Text German with Abstract in English. Wissenschftliche Hausarbeit vorgelegt im Rahmen der ersten Staatsprüfung für das Lehramt an Höheren Schulen (Sekundär stufe).
Condition
Vg. Presentation inscription, signed, from the author to the lepidopterist Gerry Tremewan (1931-2016).
Other titles from the collection : The Library of W.G. Tremewan
You may also like...