Field Guide to the Pitcher Plants of the Philippines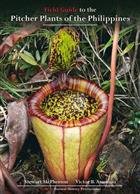 Description:
The twenty seven species of Philippine pitcher plants (Nepenthes) are documented in this beautiful and colourful field guide. , including the very latest discoveries and some of the first published images of many species. Each pitcher plant is profiled over two pages with three images and a concise summary of key features.
You may also like...